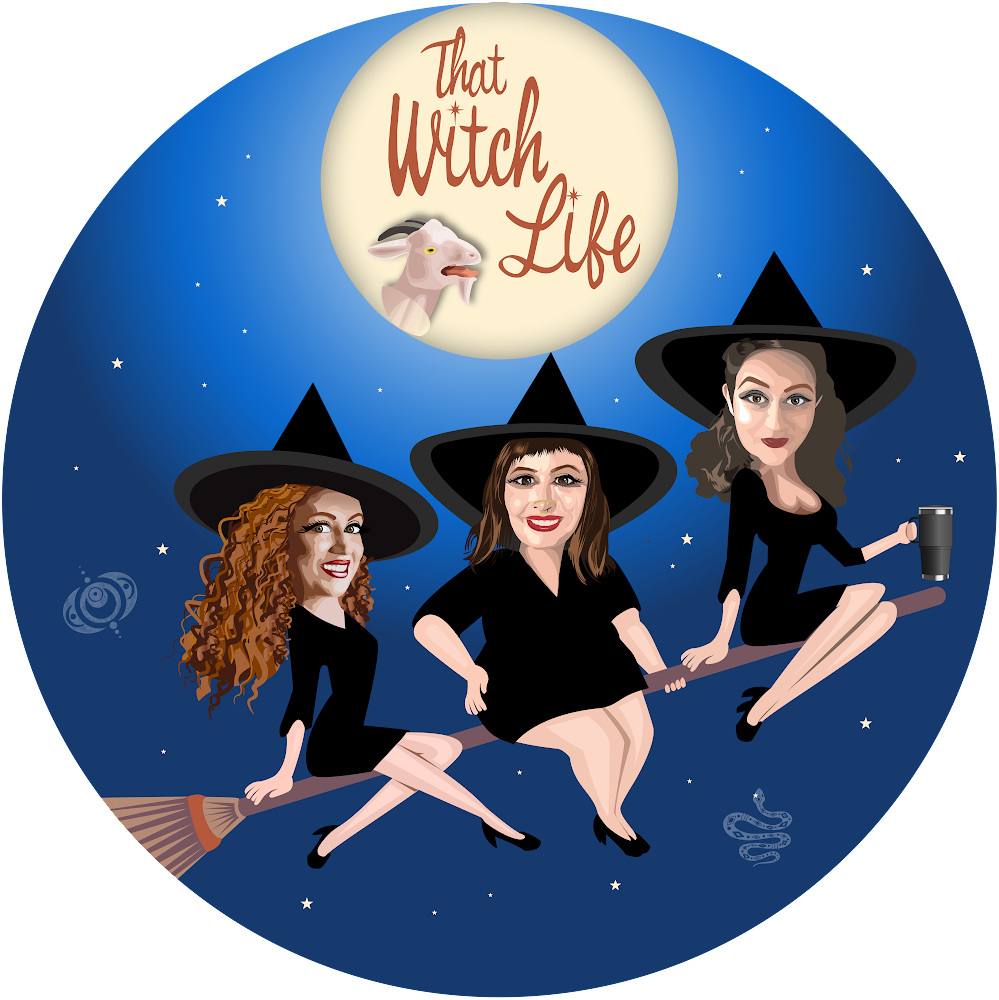 Three years of That Witch Life! Author and editor Judika Illes talks with us about reasons to be excited about modern Witchcraft…and possible concerns for its future. We also reflect on the past three years and how they have shaped our current Witchcraft practices. Digressions include Kanani's "devastating" news, Courtney's neighbor's surprise, and how we're haunting listener dreams. A listener's credit card was compromised and the thief charged $5,000 on it. What Magickal actions can they take to shine a light on their actions? On Patreon: Full, ad-free conversation with Judika (including advice from would-be Metaphysical writers, and a classic Hilary prank, plus invading people's dreams, and the possibility of Kanani writing a book, and Courtney's most recent bad review.), plus a re-release of our very first episode!
Show notes and audio transcript at thatwitchlife.com
Support the podcast:  patreon.com/thatwitchlife
ko-fi.com/thatwitchlifepodcast
etsy.com/shop/thatwitchlifepodcast
Full list of sponsors at: https://thatwitchlife.com/sponsors/
Visit Jasmine Pearl Tea Company and treat yourself to a beautiful blend! Free shipping on orders of $25 or more! Tell them you heard their ad on That Witch Life Podcast!