Episodes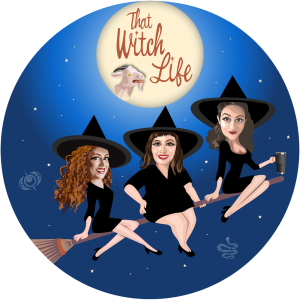 Monday Sep 13, 2021
Monday Sep 13, 2021
Have we been here before? Many Witches have some belief or experience with past lives...but how do we know who we were, how we lived, and does it even matter? Madame Pamita returns to discuss this powerful topic with us, including sharing stories from her own past life regressions and suggests how people might be able to access their past lives. Other digressions include anger over Texas, and expecting responses from angry listeners. Hilary talks fennel, Courtney talks nasty poppets, and Kanani talks migraine. A listener is reflecting on some strange phenomena they saw as a child. What might snakey people-things be??? On Patreon: Madame Pamita discusses spotting scammy Witches, and Kanani shares her own past life regressions. Register for So Mote That Con today! Early bird registration ends 9/21!
Show notes and audio transcript at thatwitchlife.com
Support the podcast:  patreon.com/thatwitchlife
ko-fi.com/thatwitchlifepodcast
etsy.com/shop/thatwitchlifepodcast

Full list of sponsors at: https://thatwitchlife.com/sponsors/
Looking to get your chart read? Check out Rebel Astrology and let them know you heard about them through TWL!
Get 10% off at CucinaAurora.com for AMAZING, Magickally-infused olive oils and other food products, or Dawn Hunt's new cookbook, 'A Kitchen Witch's Guide to Love and Romance.' Enter WITCHLIFE2021 at checkout.
Grab a copy of The Book of Candle Magic today at www.llewellyn.com! Save 20% now with coupon code CANDLE20 that's candle two zero.