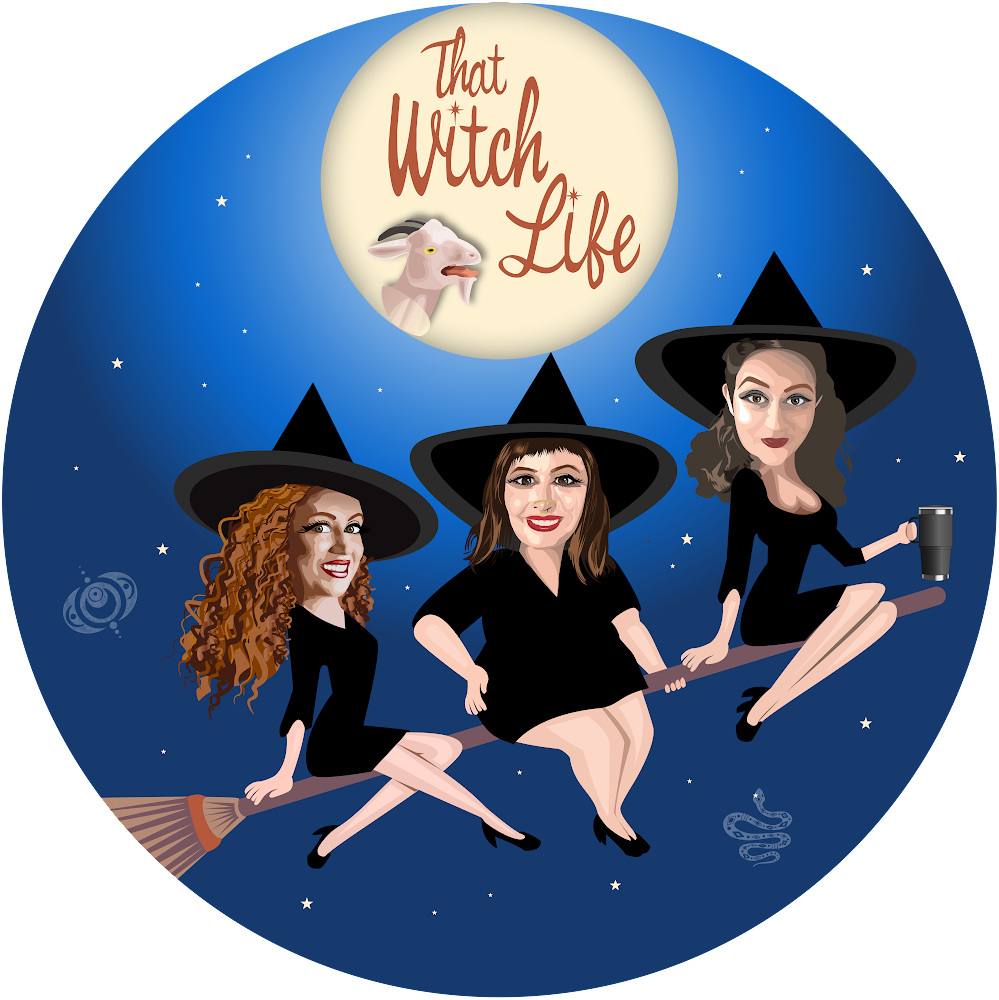 In an age where people can, and do, share every part of their lives publicly…what does it mean to be a public Witch? What's awesome about sharing your Witchcraft with the world….and what's not so great? Multimedia artist, occultist and writer Katelan Foisy shares her journey with being a public Witch in both art and life. We discuss the joy in sharing your Witchcraft with the world, and compassionate boundary-setting when people aren't so kind about our Witchniness. But first, we start out with sorrow over the state of reproductive rights in the United States. Happier digressions include Kanani's sustenance, holiday antics, Courtney's travel woes, and the Magickal properties of orange. A listener is about to spend a few intense days with their mother. What Magickal tips can they utilize for grounding (aside from putting twenty pounds of rose quartz in their bra)? On Patreon: Katelan's advice on becoming a public Witch. and more shenanigans (mostly Courtney and Hilary, of course….).
Show notes and audio transcript at thatwitchlife.com
Support the podcast:  patreon.com/thatwitchlife
ko-fi.com/thatwitchlifepodcast
etsy.com/shop/thatwitchlifepodcast
Full list of sponsors at: https://thatwitchlife.com/sponsors/
Magickal tea tips sponsored by the Jasmine Pearl Tea Company and treat yourself to a beautiful blend! Free shipping on orders of $25 or more! Tell them you heard their ad on That Witch Life Podcast!
Grab your copy of 'Llewellyn's Little Book of Yule' today at www.llewellyn.com! Save 20% now with coupon code YULE20. Coupon valid 12/1/21 – 12/12/2. Also, save up to 50% during Llewellyn's Holiday Sale, now through January 1, 2022! It's their biggest sale of the year, with hundreds of books, tarot decks, and more on sale. 
Get 10% off at CucinaAurora.com on AMAZING, Magickally-infused olive oils and other food products, or Dawn Hunt's new cookbook, 'A Kitchen Witch's Guide to Love and Romance.' Enter WITCHLIFE2021 at checkout.
Looking to deepen your magical learning as we step into the year of the Lovers? Purchase a discounted bundle of Seagrape's magic workshops for yourself, or give it as a gift for a special witch in your life! Step into pleasure this holiday season, and get 15% your next website purchase or workshop sign-up from Seagrape Apothecary using one-time discount code WINTERWITCHES15.