Episodes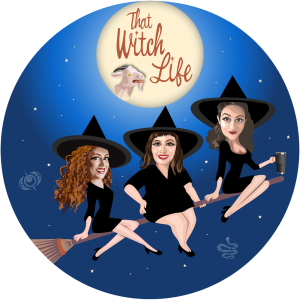 Monday Dec 20, 2021
Monday Dec 20, 2021
Merry Yule!!!! Samhain and Halloween may get have the reputation for being "The Witchy" holidays...but Yule has got its own Magick as well that's just as potent! Detta Vines of Bonfire Babble Podcast joins us to discuss beautiful and easy Yule Magick. Plus, it's the return of the Hallmark or Horror Movie game, and a special visit from Kanani's Mom! On Patreon: Lots of extra Yule content, plus the Hallmark or Horror Movie game for you to play at your holiday gatherings!
Show notes and audio transcript at thatwitchlife.com
Support the podcast:  patreon.com/thatwitchlife
ko-fi.com/thatwitchlifepodcast
etsy.com/shop/thatwitchlifepodcast


Full list of sponsors at: https://thatwitchlife.com/sponsors/
Magickal tea tips sponsored by the Jasmine Pearl Tea Company and treat yourself to a beautiful blend! Free shipping on orders of $25 or more! Tell them you heard their ad on That Witch Life Podcast!
Get 10% off at CucinaAurora.com on AMAZING, Magickally-infused olive oils and other food products, or Dawn Hunt's new cookbook, 'A Kitchen Witch's Guide to Love and Romance.' Enter WITCHLIFE2021 at checkout.
Looking to deepen your magical learning as we step into the year of the Lovers? Purchase a discounted bundle of Seagrape's magic workshops for yourself, or give it as a gift for a special witch in your life! Step into pleasure this holiday season, and get 15% your next website purchase or workshop sign-up from Seagrape Apothecary using one-time discount code WINTERWITCHES15.