Episodes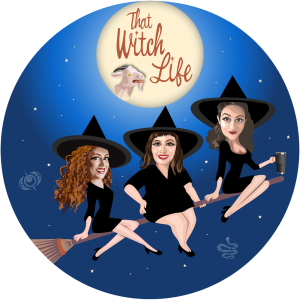 Monday Jan 03, 2022
Monday Jan 03, 2022
Najah is back again!!! Najah Lightfoot was selected by our Patreon community as their favorite guest of 2021 and she came back for a live Q&A with our community. We talk about the Magick of being cozy (aka "Fuzzy Slipper Magick"), the importance of discipline in your Magick, and much more. Plus, join us as we play the game: "How Well Do You Know Your Hosts?" On Patreon: Our full conversation with Najah!
Show notes and audio transcript at thatwitchlife.com
Support the podcast:  patreon.com/thatwitchlife
ko-fi.com/thatwitchlifepodcast
etsy.com/shop/thatwitchlifepodcast


Full list of sponsors at: https://thatwitchlife.com/sponsors/
Visit Jasmine Pearl Tea Company and treat yourself to a beautiful blend! Free shipping on orders of $25 or more! Tell them you heard their ad on That Witch Life Podcast!
Get 10% off at CucinaAurora.com for AMAZING, Magickally-infused olive oils and other food products, or Dawn Hunt's new cookbook, 'A Kitchen Witch's Guide to Love and Romance.' Enter WITCHLIFE2021 at checkout.