Episodes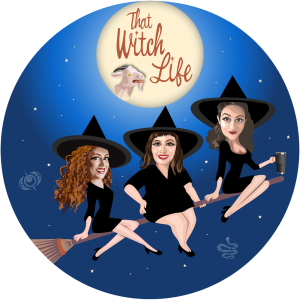 Monday Apr 04, 2022
Monday Apr 04, 2022
Music, art, and song...all of these are powerful acts of Magick. Multimedia artist and opera singer Rosśa Crean joins us to talk about how they utilize different art forms as expressions of their Witchcraft practice. They describe living with with synesthesia, using shadow work to heal from trauma, and their dynamic Art Coven. Plus, stories from Alabama and Salem, MA, Hilary's officiating a wedding and prepares to attend the Grammies, and Kanani reviews Supernatural. Digressions include pig faces, a disaster involving a mannequin, and near pants-peeing. On Patreon: Building boundaries, adventures with doughnuts, scary Christian movies, and a visit to the wax museum.
Show notes and audio transcript at thatwitchlife.com
Support the podcast:  patreon.com/thatwitchlife
ko-fi.com/thatwitchlifepodcast
etsy.com/shop/thatwitchlifepodcast
Visit Jasmine Pearl Tea Company and treat yourself to a beautiful blend! Free shipping on orders of $35 or more! Tell them you heard their ad on That Witch Life Podcast!
Get 10% off at CucinaAurora.com for AMAZING, Magickally-infused olive oils and other food products, or Dawn Hunt's new cookbook, 'A Kitchen Witch's Guide to Love and Romance.' Enter WITCHLIFE2022 at checkout.