Episodes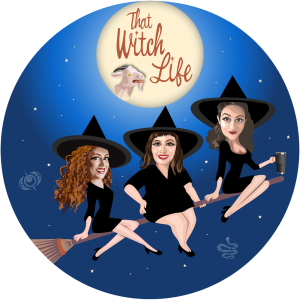 Monday Jun 06, 2022
Monday Jun 06, 2022
Get your tickets to LOL! And Trouble–our virtual conversation with Paige Vanderbeck, the Fat Feminist Witch on June 10!  Happy Pride, Witches! Qabala has a role in the work of many Witches, but it also has a lots of manifestation as a tool for affirming Queerness. Enfys Book joins us to discuss their new book, Queer Qabala. We discuss how the Qabala has paths that are open to people of many faiths and how Queerness manifests in this ancient system. Plus, the aftermath of our dumpster-fire intro from the last episode, Courtney has EVEN MORE issues with Teal Swan, Kanani's new endeavor, and a surprise for Hilary from a TWL listener fave!!!!  On Patreon: Wrapping up the Supernatural binge, and our favorite playlists--past and present!
Mark your calendars for LlewellynCon2022, Llewellyn's third annual free virtual convention featuring author presentations, giveaways, and much more: June 14 – 23. Registration, schedule, and giveaways at llewellyn.com/LlewellynCon2022.
Visit Jasmine Pearl Tea Company and treat yourself to a beautiful blend. Save 10% with coupon code WITCH2022! 
Download the free Pagan Almanac app: a Mobile Swiss Army Athame from the Apple App Store for iOS!
For gorgeous, Magickal, talisman jewelry pieces made FOR Witches, by Witches at blessedbemagick.com Use code WITCHLIFE15 and save 15%!
Show notes and audio transcript at thatwitchlife.com
Support the podcast:  patreon.com/thatwitchlife
ko-fi.com/thatwitchlifepodcast
etsy.com/shop/thatwitchlifepodcast