Episodes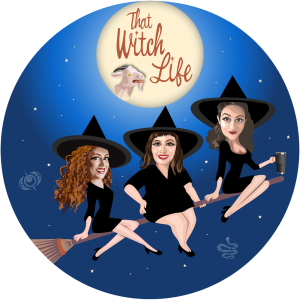 Monday Jul 04, 2022
Monday Jul 04, 2022
Wow, it's a weird time to be a human! After two years of tough news and a week of devastating news here in the USA, Witch, author, licensed clinical social worker and certified holistic health practitioner Durgadas Allon Duriel joins us to discuss the role mental health has in a Magickal practice. We explore grounded optimism, avoiding spiritual bypassing and toxic positivity, and how we can holding space for both anger, fear, grief, and joy particularly in the wake of losing reproductive access. And for those of you who love our most train-wreck intros....enjoy! On Patreon:  Ad-free version of this episode!
Show notes and audio transcript at thatwitchlife.com
Support the podcast:  patreon.com/thatwitchlife
ko-fi.com/thatwitchlifepodcast
etsy.com/shop/thatwitchlifepodcast

Visit Jasmine Pearl Tea Company and treat yourself to a beautiful blend. Save 10% with coupon code WITCH2022! 
For gorgeous, Magickal, talisman jewelry pieces made FOR Witches, by Witches at blessedbemagick.com Use code WITCHLIFE15 and save 15%!
Hot off the presses! For Witches who love candle Magick, be sure to pick up a copy of Jacki Smith's 'The Big Book Of Candle Magic' wherever you get your books!