Episodes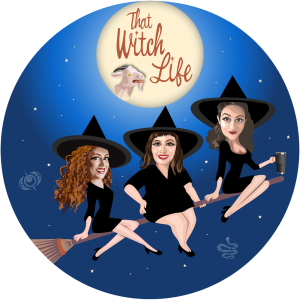 Monday Aug 08, 2022
Monday Aug 08, 2022
At the tail end of the Pacific Northwest heatwave, we gathered with our TWL Squad for a virtual gathering full of shenanigans. On the agenda includes the first annual Kanani Awards for "best and worst things that are out there."  We also play a game: "Is it a Tori Amos Lyric or Something Courtney Said To/About An Ex?", which includes a special surprise appearance by Mat Auryn! We talk about leading public festivals and building a Pagan community that includes children. Plus, we announce our line-up for So Mote That Con '22! On Patreon: Ad-free version of this show! 
Get 10% off at CucinaAurora.com for AMAZING, Magickally-infused olive oils and other food products, or Dawn Hunt's new cookbook, "A Kitchen Witch's Guide to Love and Romance." Enter WITCHLIFE2022 at checkout.
Visit Jasmine Pearl Tea Company and treat yourself to a beautiful blend. Save 10% with coupon code WITCH2022! 
For gorgeous, Magickal, talisman jewelry pieces made FOR Witches, by Witches at blessedbemagick.com Use code WITCHLIFE15 and save 15%!
Show notes and audio transcript at thatwitchlife.com
Support the podcast:  patreon.com/thatwitchlife
ko-fi.com/thatwitchlifepodcast
etsy.com/shop/thatwitchlifepodcast