Episodes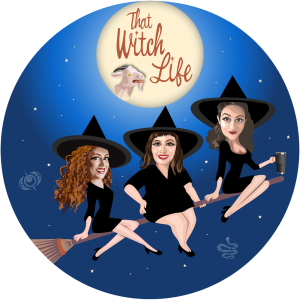 Monday Aug 15, 2022
Monday Aug 15, 2022
Mark your calendars for So Mote That Con '22: A virtual conference on living as a Witch as today's world on October 15-16, 2022!!!  Rev. Phoenix Coffin-Williams returns to chat with us about thought forms: what they are, how we can engage them in Magick, and how they can help our Magickal and "mundane" life! Plus, the downside of "love and light" and the benefit of exploring Shadow. A Buffalo, NY resident, Phoenix shares how his community is healing after the shooting in May. Digressions include words we hate, ghost towns we love, and a fabulous documentary. Also, Jupiter is a planet-eater and we're wondering if we should worry. A Squad member wants to being a relationship with Hekate but only has time to do rituals for Her in the morning. Is that a problem, given Hekate is often associated with night? On Patreon:  "Should-have" is its own thought form! Ad-free version of this show and access to our TWL Witch Squad!
Visit Jasmine Pearl Tea Company and treat yourself to a beautiful blend. Save 10% with coupon code WITCH2022! 
For gorgeous, Magickal, talisman jewelry pieces made FOR Witches, by Witches at blessedbemagick.com Use code WITCHLIFE15 and save 15%!
Want a digital a Swiss Army Athame in your pocket with tonnes of great tools and information? Download the Pagan Almanac on the Apple App store for iOS! Keep your eyes out for the Android version by the end of the year!
Show notes and audio transcript at thatwitchlife.com
Support the podcast:  patreon.com/thatwitchlife
ko-fi.com/thatwitchlifepodcast
etsy.com/shop/thatwitchlifepodcast


Full list of sponsors at: https://thatwitchlife.com/sponsors/