Episodes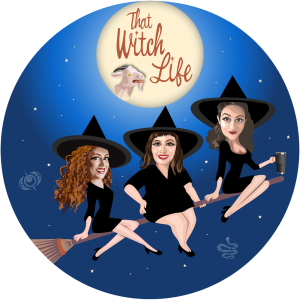 Monday Aug 29, 2022
Monday Aug 29, 2022
Tickets are now available for So Mote That Con '22: A virtual conference on living as a Witch as today's world on October 15-16, 2022!!!  Get yours at the early-bird rate at thatwitchlife.com!  Spirit Guides: What are they? Are we born with them or do they come to us? Listener favorite Tahverlee Anglen returns to go deeper in the conversation about Spirit Guides and gives a taste of her journey with them over the past year. Digressions include the Magick of sunflowers, the virtues of self-marriage. and Kanani pumping her own gas (which went very, very badly.  On Patreon: Ad-free version of this episode.
Visit Jasmine Pearl Tea Company and treat yourself to a beautiful blend. Save 10% with coupon code WITCH2022! 
For gorgeous, Magickal, talisman jewelry pieces made FOR Witches, by Witches at blessedbemagick.com Use code WITCHLIFE15 and save 15%!
Show notes and audio transcript at thatwitchlife.com
Support the podcast:  patreon.com/thatwitchlife
ko-fi.com/thatwitchlifepodcast
etsy.com/shop/thatwitchlifepodcast