Episodes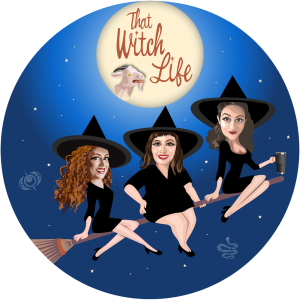 Monday Sep 26, 2022
Monday Sep 26, 2022
Tickets are now available for So Mote That Con '22: A virtual conference on living as a Witch as today's world on October 15-16, 2022!!!  Get yours at this link! There's a misconception that tools and products for our magickal practices come at a high cost, but you can be just as powerful in your practice while on a budget! Martha Kirby Capo and Vincent Higginbotham join us to talk about low-cost Magickal tools, including things they may already have in their home!  Plus, Rossa Crean joins us to talk about the workshop they are teaching at So Mote That Con with Hilary! A listener is seeing spirits who need help and fighting nasty spirits in dreams. They're not scared of spirits in their dreams, but they are very scared of them in waking life. What are these dreams telling this listener? On Patreon:   The process of co-writing, practicing Witchcraft to help us through the tough times and the power of gratitude, and why Courtney is the best date at a Tori Amos show. 
Visit Jasmine Pearl Tea Company and treat yourself to a beautiful blend. Save 10% with coupon code WITCH2022! 
Did you love our interview with Vini and Martha? Pre-Order "Thrifty Witchery" today at llewellyn.com!
Want a digital a Swiss Army Athame in your pocket with tonnes of great tools and information? Download the Pagan Almanac on the Apple App store for iOS! Keep your eyes out for the Android version by the end of the year!
Show notes at thatwitchlife.com
Support the podcast:  patreon.com/thatwitchlife
ko-fi.com/thatwitchlifepodcast
etsy.com/shop/thatwitchlifepodcast