Episodes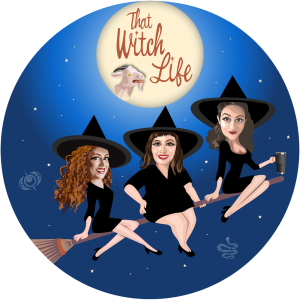 Monday Nov 14, 2022
Monday Nov 14, 2022
We are re-releasing this episode as we lost the newer episode we recorded at Denver Pagan Pride! Enjoy this blast from the past! Recorded before a live audience at a VERY rainy Pagan Pride Day at Oaks Park in Portland, OR. We answer questions from audience members and listeners. Questions include: how to find Witchcraft community, how to find a group, what to do when you don't feel particularly Magickal, suggested resources for intermediate-advanced Witches, and the possibility that certain well-meaning Ancestors might be standing in your Witchy way. Plus, rituals with Kanani's kids, Hilary's record plant purchase, and the time Courtney ate soap at a Pagan Pride event. On Patreon: Ad-free version of this episode.
Get 10% off at CucinaAurora.com for AMAZING, Magickally-infused olive oils and other food products, or Dawn Hunt's new cookbook, "Kitchen Witchcraft For Beginners." Enter WITCHLIFE2022 at checkout.
For gorgeous, Magickal, talisman jewelry pieces made FOR Witches, by Witches at blessedbemagick.com Use code WITCHLIFE15 and save 15%!
Show notes and audio transcript at thatwitchlife.com
Support the podcast:  patreon.com/thatwitchlife
ko-fi.com/thatwitchlifepodcast
etsy.com/shop/thatwitchlifepodcast