Episodes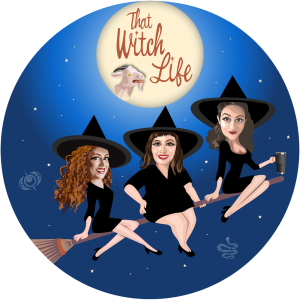 Monday Dec 12, 2022
Monday Dec 12, 2022
We think about herbs in the spring and summertime, but what about herbs in the winter? Herbalist and Green Witch Shay Koloff joins us to talk about how herbs can be beneficial to both Magick and health when the weather turns cold. Plus, go-to blends for herbal smoke cleansings and mistakes people might make when using herbs. (NOTE: Consult a medical professional before taking any herbs internally.) Other digressions include a few anti-Santas and wintertime urban legends. On Patreon: When your partner opens the door to Magick and "Ursula in a Jar": Will it turn us into sea hags???
Get 10% off at CucinaAurora.com for AMAZING, Magickally-infused olive oils and other food products, including the LIMITED RUN BLACK LABLE PORCINI AND WHITE TRUFFLE OIL, or Dawn Hunt's new cookbook, "Kitchen Witchcraft For Beginners." Enter WITCHLIFE2022 at checkout.
For gorgeous, Magickal, talisman jewelry pieces made FOR Witches, by Witches at blessedbemagick.com Use code WITCHLIFE15 and save 15%!
Show notes and audio transcript at thatwitchlife.com
Support the podcast:  patreon.com/thatwitchlife
ko-fi.com/thatwitchlifepodcast
etsy.com/shop/thatwitchlifepodcast


Full list of sponsors at: https://thatwitchlife.com/sponsors/