Episodes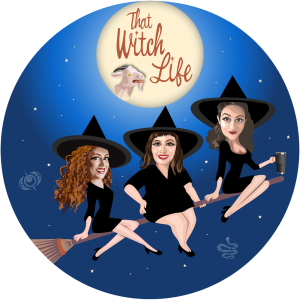 Monday Dec 19, 2022
Monday Dec 19, 2022
It's the most wonderful EPISODE of the year!!!! We are bringing out everyone's favorite game: "Hallmark or Horror Movie"? Using only basic descriptions of Hallmark or horror movies released in 2022, can our players tell if it's a heartwarming cheesy holiday flick or a heart-stopping cinematic bloodbath? Will Kanani defend her title for a fourth year in a row....or lose to one of our special guests: Cory Drake, our illustrious editor, and Fancy Phil, our graphics guy. Digressions include: Black is the favorite color, favorite movies, theme songs of our lives, life-changing books, coffee or tea, bang-able celebrities, and favorite TWL dumpster-fire-sh*t-show moments...  On Patreon:   Ad-free and video version of the show, plus a print-out of "Hallmark or Horror" to play at your holiday celebrations.
For gorgeous, Magickal, talisman jewelry pieces made FOR Witches, by Witches at blessedbemagick.com Use code WITCHLIFE15 and save 15%!
Visit Jasmine Pearl Tea Company and treat yourself to a beautiful blend. Save 10% with coupon code WITCH2022! 
Show notes at thatwitchlife.com
Support the podcast:  patreon.com/thatwitchlife
ko-fi.com/thatwitchlifepodcast
etsy.com/shop/thatwitchlifepodcast


Full list of sponsors at: https://thatwitchlife.com/sponsors/