Episodes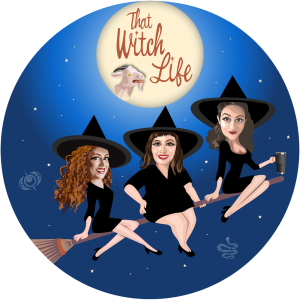 Monday Jan 23, 2023
Monday Jan 23, 2023
Benebell Wen is back!!! This time, she's talking with us about the I-Ching--what it is, what it's not, and how modern Witches can use and learn from it. Benebell also gives us a rundown of her experiences during the pandemic, and a preview of her forthcoming book I Ching, The Oracle: A Practical Guide to the Book of Changes. Courtney talks about Magick for the January New Moon. Digressions include Kanani's explosive Magick and haunted cow-mouth, and Courtney's husband's proclamation about her friendship with Hilary. Plus, Courtney and Hilary have a serious intervention with Kanani regarding the Netflix series "Wednesday."   On Patreon:  Ad-free version of this episode.
Imbolc is just around the corner! Pick up your Imbolc spell kit and/or a signed copy of Courtney's "Brigid: History, Mystery, and Magick" at our Etsy store! 
There's a new coupon code for Cucina Aurora! Use code WITCHLIFE and get 10% off on Magickal, delicious Kitchen Witch goodies including dips, risottos, infused oils, cookbooks, and coffees!
For gorgeous, Magickal, talisman jewelry pieces made FOR Witches, by Witches at blessedbemagick.com Use code WITCHLIFE15 and save 15%!
For bonus content and other goodies, support us on Patreon!
Buy us a coffee!
Get handmade merch!
Subscribe and/or rate and review us on ITunes!
Become an episode sponsor or purchase a shout-out!
Follow us on Facebook, Instagram, and Twitter and share our latest episodes on your social media portals!
Send us a message with your burning questions to answer on the show!
Keep downloading, keep listening!
Thank you!!!