Episodes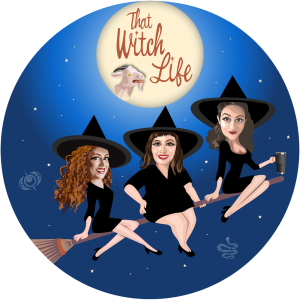 Sunday Feb 05, 2023
Sunday Feb 05, 2023
Welcome back friends! We hope you all had a blessed Imbolc. Raechel Henderson joins us this week to discuss domestic magick, or "ADHD magick" as Hillary calls it, and shares how we can make even the most mundane household tasks engaging and part of our daily witchy workings. 
Join Us On Patreon  to hear an ad-free version of this episode.
Want to bring in love for Valentine's Day? Pick up your love spell kit at our Etsy store! 
There's a new coupon code for Cucina Aurora! Use code WITCHLIFE and get 10% off on Magickal, delicious Kitchen Witch goodies including dips, risottos, infused oils, cookbooks, and coffees!
For gorgeous, Magickal, talisman jewelry pieces made FOR Witches, by Witches at blessedbemagick.com Use code WITCHLIFE15 and save 15%!