Episodes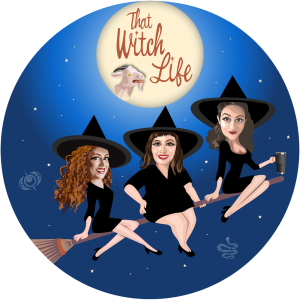 Sunday Feb 26, 2023
Sunday Feb 26, 2023
Kanani and Hillary are taking the reins while Courtney is on parental leave and they're chatting with Jack Chenek about his new book "Queen of all Witcheries", which explores modern Goddess religion through a historical lens.
Join Us On Patreon to hear an ad-free version of this episode.
Tickets for TWL Mini-Con are now on sale! Join us on April 1 for a virtual conference on living as a Witch in today's world with classes on Cauldron Magick, Shadow Magick, plus special guest Najah Lightfoot and a Master Class with Fio Gede Parma. Get your tickets now at thatwitchlife.com.
Spring Equinox is almost here!  Pick up your Spring Eq spell kit at our Etsy store! 
For gorgeous, Magickal, talisman jewelry pieces made FOR Witches, by Witches at blessedbemagick.com Use code WITCHLIFE15 and save 15%!
Check out the phenomenal teas at thejasminepearl.com and save 10% with coupon code WITCH2023. Free shipping on orders over $35. Make sure you let them know you heard about them on That Witch Life Podcast!
Support The Podcast!
For bonus content and other goodies, support us on Patreon!
Buy us a coffee!
Get handmade merch!
Subscribe and/or rate and review us on ITunes!
Become an episode sponsor or purchase a shout-out!
Follow us on Facebook, Instagram, and Twitter and share our latest episodes on your social media portals!
Send us a message with your burning questions to answer on the show!
Keep downloading, keep listening!
Thank you!!!