Episodes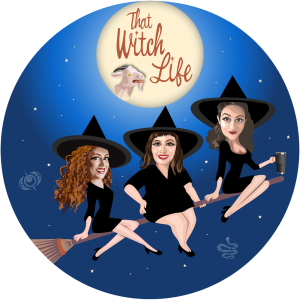 Monday Apr 03, 2023
Monday Apr 03, 2023
It's the Spring Equinox and we (try to) talk all about it! Author and podcaster Devin Hunter joins us to talk about a very special element of Witching….house plants! We talk all about how to care for house plants and how they can aid in Magick. Plus, how we hate Daylight Savings Time, gossip from the dark side of The Price is Right, and Courtney's latent insecurities. 
There's a new coupon code for Cucina Aurora! Use code WITCHLIFE and get 10% off on Magickal, delicious Kitchen Witch goodies including dips, risottos, infused oils, cookbooks, and coffees!
For gorgeous, Magickal, talisman jewelry pieces made FOR Witches, by Witches at blessedbemagick.com Use code WITCHLIFE15 and save 15%!
Check out the phenomenal teas at thejasminepearl.com and save 10% with coupon code WITCH2023. Free shipping on orders over $35. Make sure you let them know you heard about them on That Witch Life Podcast!