Episodes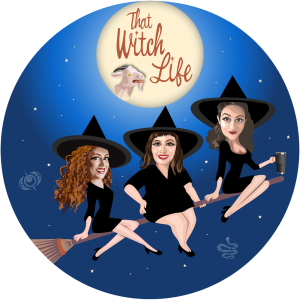 Monday May 22, 2023
Monday May 22, 2023
Kanani, Courtney and Hilary devolve into madness from the Spring heatwave and discuss Oregon coastal life along with group tattoo ideas. They then talk with returning guest Tanisha Everett about moon magick and implementing that energy into rituals and workings.
Join Us On Patreon to hear an ad-free version of this episode.
SUPPORT THE PODCAST
Blessed Be Magick has a new Lilith line! Gorgeous, Magickal, talisman jewelry pieces made FOR Witches, by Witches at blessedbemagick.com Use code WITCHLIFE15 and save 15%!
Check out the phenomenal spring tea blends at thejasminepearl.com and save 10% with coupon code WITCH2023. Free shipping on orders over $35. Make sure you let them know you heard about them on That Witch Life Podcast!