Episodes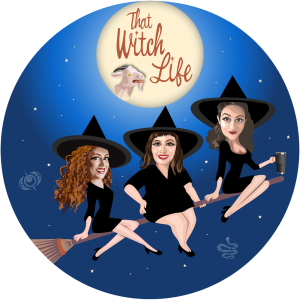 Monday Jul 31, 2023
Monday Jul 31, 2023
Shenanigans and tomfoolery abound as we welcome back our beloved Mat Auryn for our 200th EPISODE EXTRAVAGANZA!!
SPONSORS
- Blessed Be Magick has a new Lilith line! Gorgeous, Magickal, talisman jewelry pieces made FOR Witches, by Witches at blessedbemagick.com Use code WITCHLIFE15 and save 15%!
- Check out the phenomenal spring tea blends at thejasminepearl.com and save 10% with coupon code WITCH2023. Free shipping on orders over $35. Make sure you let them know you heard about them on That Witch Life Podcast!
- Good news!!! "Spirit Voices" by our friend David Shi is now available! Featuring history, first-hand experiential reports, mythology, and folklore to explore the spirits, spirituality, and practices of true shamanism, David Shi also provides practical information for those readers seeking to implement practices that are appropriate to non-initiates and outsiders to the culture. Published by Weiser Books, available wherever you get your books!
- Save 20% now on Mastering Magick and Psychic Witch at www.llewellyn.com when you use code AURYN20. Coupon valid 7/31/23 – 8/14/23; not valid in conjunction with other discounts or previously placed orders. Note that you do need to be logged in to your llewellyn.com account for coupon to apply.