Episodes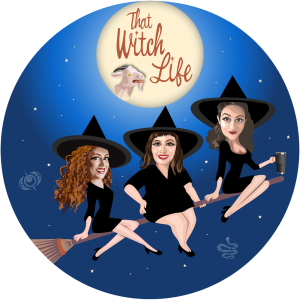 Monday Sep 04, 2023
Monday Sep 04, 2023
What makes the ocean so powerful in Magick? Priestess, performer, international ambassador, and Witch Amikaeyla Gaston joins us to discuss how honoring the majesty of the ocean intensifies our Magick. As an extra-special treat, we include a few of Amikaeyla's beautiful songs throughout the episode: "We Have Returned"; "I Like The Sunrise Con Bata"; "Yeye Chango"; "Wade in the Water." Digressions include the ugly reality of bottled water, what if little girls were raised to be Witches instead of princesses, and the conclusion of the saga of Courtney's dog and the pig next door.  We apologize for a weaker than usual sound quality. We were working with some weak internet.
On Patreon:  Ad-free version of this episode!
SPONSORS
Bring magic to the design table as you create the next year of your life with Blue Island Oracle (IG: @BlueIslandOracle), life and leadership coaches familiar with magic and spirit, gifted in co-creating empowered realities.  Message them with code "Coach the Magic" for a TWL only discount! Visit Jasmine Pearl Tea Company and treat yourself to a beautiful blend. Save 10% with coupon code WITCH2022! 
Get 10% off at CucinaAurora.com for AMAZING, Magickally-infused olive oils and other food products, or Dawn Hunt's new cookbook, "A Kitchen Witch's Guide to Love and Romance." Enter WITCHLIFE2022 at checkout.
For gorgeous, Magickal, talisman jewelry pieces made FOR Witches, by Witches at blessedbemagick.com Use code WITCHLIFE15 and save 15%!