Episodes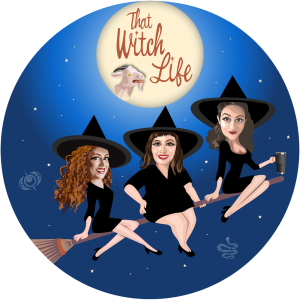 Monday Oct 16, 2023
Monday Oct 16, 2023
Join the ladies for a live chat with Miss Remy as they talk Signs, Goddess, and Destiny at Columbia Willamette Pagan Pride Day 2023.
SPONSORS
Check out  Cucina Aurora 's INCREDIBLE new Magickal Marinara and savory sage risotto, along with Magickally-infused Kitchen Witch goodies including dips, risottos, infused oils, cookbooks, and coffees! Use code WITCHLIFE and get 10% off.
Blessed Be Magick has a new Lilith line! Gorgeous, Magickal, talisman jewelry pieces made FOR Witches, by Witches at blessedbemagick.com Use code WITCHLIFE15 and save 15%!
Check out the phenomenal teas at thejasminepearl.com and save 10% with coupon code WITCH2023. Free shipping on orders over $35. Make sure you let them know you heard about them on That Witch Life Podcast!