Episodes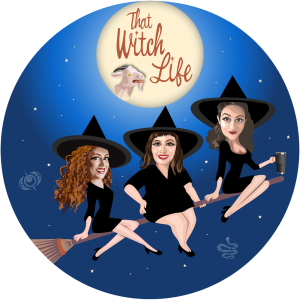 Monday Oct 30, 2023
Monday Oct 30, 2023
Join our hosts and Jonathan Perez for our Annual Halloween SPOOKTACULAR!!
SPONSORS
- Blessed Be Magick has a new Lilith line! Gorgeous, Magickal, talisman jewelry pieces made FOR Witches, by Witches at blessedbemagick.com Use code WITCHLIFE15 and save 15%!
- Check out the phenomenal tea blends at thejasminepearl.com and save 10% with coupon code WITCH2023. Free shipping on orders over $35. Make sure you let them know you heard about them on That Witch Life Podcast!
- Check out  Cucina Aurora 's new Magickal Marinara and Lemon-Asparagus Risotto and the INCREDIBLE new Magickal Marinara sauce, along with Magickally-infused Kitchen Witch goodies including dips, risottos, infused oils, cookbooks, and coffees! Use code WITCHLIFE and get 10% off.