Episodes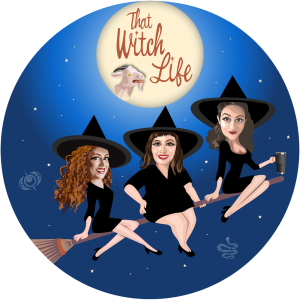 Monday Aug 09, 2021
Monday Aug 09, 2021
Witchcraft can be a powerful tool to get us all through tough times. Author Vincent Higginbotham talks with us about his journey in Witchcraft and how it helped him make it through a hard journey. Quick content warning: we get into some heavy stuff in our intro. On Patreon: Vincent offers new suggestions for new Witches early in their journey.
Mark your calendars for October 16 and 17 for So Mote That Con, our virtual conference! 
Grab your copy of How Witchcraft Saved My Live today at www.llewellyn.com! Save 20% now with coupon code SAVED20. Coupon valid 8/1/21 - 8/31/21; not valid in conjunction with other discounts or previously placed orders. Note that you do need to be logged in to your llewellyn.com account for coupon to apply.
To book your Astrological consultation or coaching discovery call, go to rebelastrology.net and be sure to follow Brittany on Instagram @rebelastrology and find her on Facebook @rebelastro.